Bradford Literary Agency - Natalie Fischer Lakosil
Agent
Natalie Fischer Lakosil
Accepts queries
Accepts email queries
See 'Submission Guidelines' below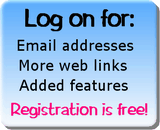 Agency
Bradford Literary Agency
5694 Mission Center Road #347
San Diego, CA 92108
US
Web Site
Log on to see links to web sites
Fiction Genres
Commercial
Fantasy
Historical
Juvenile
Multicultural
Picture Books
Romance
Science Fiction
Short Stories
Thriller
Whimsical
Women's Fiction
Submission Guidelines
Email: query only. (Please note Query: manuscript title and any short message for this agent.)

Fiction: Include with your one page query(with genre type and word count), the first chapter of your manuscript and a synopsis.

Non-fiction: Include your full non-fiction proposal, your query letter and one sample chapter. Please see the agency's full proposal guideline for complete instructions on submitting a proper proposal.

Do not send any attachments with query, nor to personal email, as this will be considered spam and will be deleted.

If you have not received a response within 2 to 4 weeks, the agency suggests that you resubmit your query, noting this is a re-submission.

The agent/agency encourages submissions to other agencies.
Interested in
This agent is interested in commercial fiction, with particular emphasis on children's literature(picture books, teen, short stories).

Young Adult: contemporary/realistic fiction, science fiction, horror, mystery, and magical realism.

Adult: literary fiction, science fiction, magical realism, dark/psychological mystery, and upmarket commercial and/or women's fiction.
Not interested in
This agent does not accept: inspirational novels or memoirs.
Additional information
Ms. Fischer Lakosil joined the agency in February, 2011.

Natalie Fischer Lakosil is also Assistant to Laura Bradford.

This agent is a member of SCBWI.
Education
B.A.(Honors)- Literary Writing, University of San Diego, California.
Previous Positions
4 years - The Sandra Dijkstra Literary Agency.

Writing Author profiles/Book reviews- San Diego Union Tribune.
Other Agents in Bradford Literary Agency
---