Antony Harwood Ltd - James Macdonald Lockhart
Agent
James Macdonald Lockhart
Accepts queries
Accepts email queries
See 'Submission Guidelines' below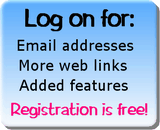 Agency
Antony Harwood Ltd
103 Walton Street
Oxford OX2 6EB
UK
Web Site
Log on to see links to web sites
Phone
01865 559 615
FAX
01865 310 660
Fiction Genres
Action/Adventure
Chick Lit
Commercial
Detective/Police/Crime
Erotica
Experimental
Family Saga
Fantasy
Gay/Lesbian
Historical
Horror
Humor/Satire
Juvenile
Literary
Military/War/Spy
Multicultural
Mystery/Suspense
Religious/Inspirational
Romance
Science Fiction
Short Stories
Thriller
Western
Whimsical
Women's Fiction
Nonfiction Genres
Action/Adventure
Art/Architecture
Autobiography/Biography
Business/Economics
Celebrity
Child Guidance/Parenting
Cookbooks
Cultural/Social Interests
Current Affairs
Drama/Music/Dance
Finance/Investing
Food/Nutrition/Lifestyle
Gardening
Gay/Lesbian
Gift Books
Health/Fitness
History
Home/Interior Design
How To
Humor/Satire
Journalism
Juvenile
Medicine
Memoirs
Military/War
Multicultural
Narrative
Nature/Environment
Pets/Animals
Philosophy
Photography
Politics
Popular Culture
Psychology
Relationships/Dating
Religious/Inspirational
Science
Self-Help/Self-Improvement
Spirituality
Sports
Technology
Travel
True Crime/Investigative
Women's Issues
Submission Guidelines
Please send a brief outline by EMAIL. If you want to POST your material please be sure to enclose an SASE or the cost of return postage. Make sure that you keep a copy of all material you send. The agency accepts no liability for the loss or damage of any material received.
Not interested in
Screenwriting, poetry, children and young adult books.
Additional information
This agent helped set up 'Antony Harwood Ltd' in 2000 with Antony Harwood.
Previous Positions
Publisher - Hodder Headline and Gillon Aitken Associates(1998).
Other Agents in Antony Harwood Ltd
---