DeFiore and Company - Laurie Munroe Abkemeier
Agent
Laurie Munroe Abkemeier
Accepts queries
Accepts email queries
See 'Submission Guidelines' below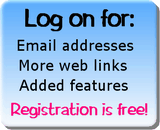 Agency
DeFiore and Company
47 East 19th Street, 3rd Floor
New York, NY 10003
US
Web Site
Log on to see links to web sites
Phone
(212) 925-7744
FAX
212 925 9803
Nonfiction Genres
Autobiography/Biography
Business/Economics
Child Guidance/Parenting
Cookbooks
Food/Nutrition/Lifestyle
Health/Fitness
How To
Humor/Satire
Memoirs
Narrative
Popular Culture
Psychology
Science
Self-Help/Self-Improvement
Travel
Submission Guidelines
The agent is no longer accepting post mail(snail mail).

Email: query via email only (no attachments); be sure to put the work QUERY in the subject line.

Visit agency website for full submission guidelines and agent list.
Interested in
The agent represents non-fiction; interested in anything fresh & provocative and has a long list of talented, accomplished journalists, bloggers, poets, academics, and artists.

She finds narrative nonfiction about remarkable individuals or achievements in the areas of history, science, medicine, nature, sociology, and technology most interesting to her.
Not interested in
The agent does not represent any type of fiction.
Additional information
Past/Recent Releases include: John Grogan's MARLEY & ME (William Morrow); Jenna McCarthy's LOLA KNOWS A LOT (HarperCollins Children's); ohn Austin's MINIWEAPONS OF MASS DESTRUCTION (Chicago Review Press).


The agent is also accept illustrator with original, interesting ideas.
Education
1992 - communications degree from Wells College, Aurora, Cayuga County, New York.
Previous Positions
1992 - editorial assistant at Touchstone/Fireside division of Simon & Schuster.
1994 - editor at Hyperion.
2003 - joined DeFiore and Company as literary agent.
Other Agents in DeFiore and Company
---